Build A Toned, Athletic Body...
Spring Mountain | Springfield Lakes
PUSH has helped over 200+ Mums lose unwanted weight and build Toned, Athletic bodies that are easy to maintain long term. Using a unique, time efficient (family friendly) training protocol which is fun and empowering. Getting the body and health you want does not need to be a chore or involve any BS starvation diets!
CLAIM FREE TRIAL SESSION
Learn More
About Coach James
Originally from northern England I have been in Australia since 2014, spending every day helping people achieve their body and health goals. I have worked with some amazing Mums out of 3 different private training studios across Brisbane, the latest being right here in Springfield Lakes where I hope to settle long term and build a new community with my wife Patricia and 2 year old son Leo. It's a cliche, but nothing makes me happier than playing apart in someone else becoming the person they want to be. 
What To Expect
I'll learn a little about you during our 10-minute consult before you come in for your free trial session, this will allow me to prepare for the session with you. Your current age/fitness/ability does not matter one bit, I have worked with mums across the board, some had never trained before and had 30+ KG's to lose, some are ex elite athletes that still want to be the best version of themselves, just for different reasons now, their kids. Everyone has their own unique story and I'll meet you exactly where you're at. From there we will work together to help you achieve your body and health goals while strengthening any injuries and improving any limitations. 
Schedule a 10-Min Consult so I can learn about your goals and schedule your FREE PT session!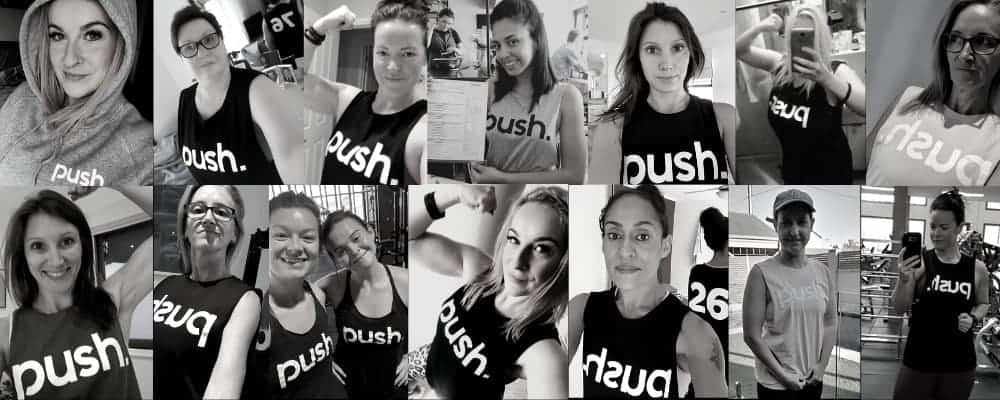 Copyright 2020 All Rights Reserved
This site is not a part of YouTube, Google or Facebook. Additionally, this site is not endorsed by YouTube, Google or Facebook in any way. Results may vary for each individual and there are no guaranteed results after consuming information provided by PUSH Program.