Over 200 Mums Aged 30-50 Have Used To Lose 10kg's (And Keep It Off!) Build Strong Bodies And Take Back Control…
In 3 Hours Per Week And Without Any Diets!
200+ Aussie Career Mums Transformed…
Hear What  A Few Of Our Mums Have To Say
My name is James Pitt (that's me with my Mum) and in 2018 I created PUSH, an online coaching program specifically designed to work with the lifestyle of Career Mums in their 30's and 40's. To help them to build themselves back into their own lives and find themselves again after giving everything they have to everyone else. Not just helping Mums to lose 10kg's of Fat and build strong, energised bodies, but empowering them to take control of the 3 key pillars of life – Family, Service and Self (the one that's been missing!)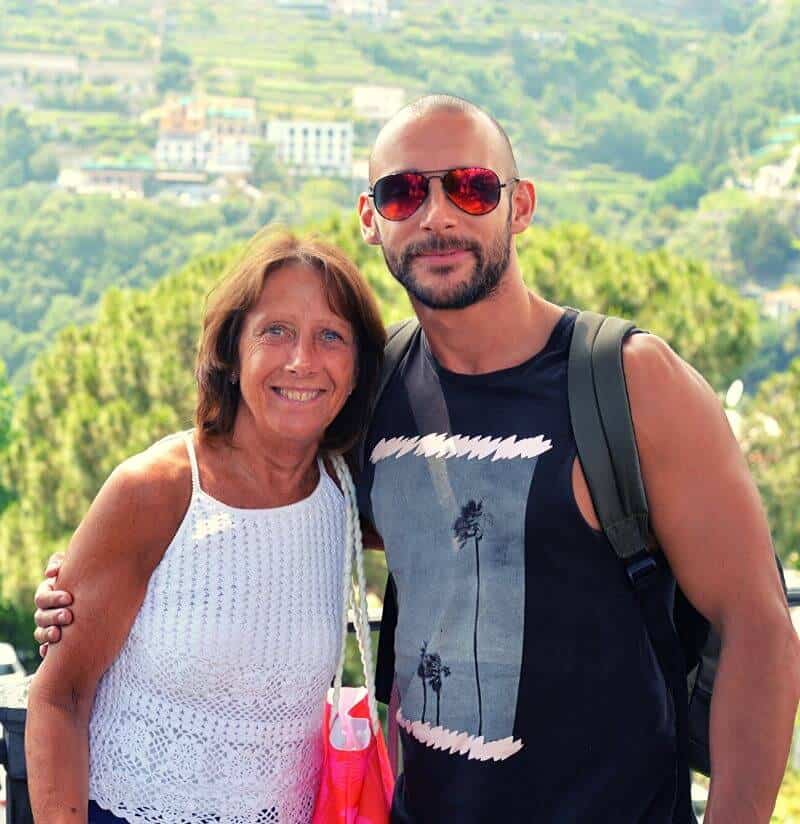 Career Mums are the most selfless people in the world, my Mum's the same and always has been. Juggling a million things and always putting themselves to the bottom of their to-do list. I never fully appreciated this until my own son Leo came along in 2018 and I witnessed first hand the sacrifices my wife made so easily, to the detriment of her own well-being. I'd been working 1-to-1 with Career Mums 30+ for 5 years, specialising in helping them lose fat and build strong bodies to keep it off long term. But I wanted to create something which would have a much deeper impact in the lives of Mums long term. Not just a physical result, a whole new way of life. A movement, tribe, system and culture where Mums come FIRST and are winning together! And so the 3-Step Method was born…
Our 3 Pillars For Your Success…
Pillar 1 – Build You Into Your Life
The very first thing we must help you to do is build YOU back into your own life! By implementing the 'You First Framework' we have developed you will find time for yourself every single week. 
Pillar 2 – Build Consistency
It's time to build consistency into your life so you no longer have to rely on 'motivation' to save you. We help our mums get control over their thoughts, which ultimately drive their actions and eventual success.
Pillar 3 – Build Your Machine
We build your strong, toned, energised machine. Eating foods you love and Training just 3 hours per week, at home or in the gym – it doesn't matter, it's all customised for you.   
The Tribe Of Career Mums…
The PUSH Tribe
We work with a close knit group of 20-30 Mums online to create an environment that makes results inevitable for our Mums – nobody get's left behind. Through weekly meetings (live or via replay) we instil a culture of ownership, belief and success.  This road isn't always easy, but through the power of our tribe we help our Mums break through roadblocks and limiting beliefs by sharing, connecting and growing as a unit. Tribes move together.
The Coaching Support Team…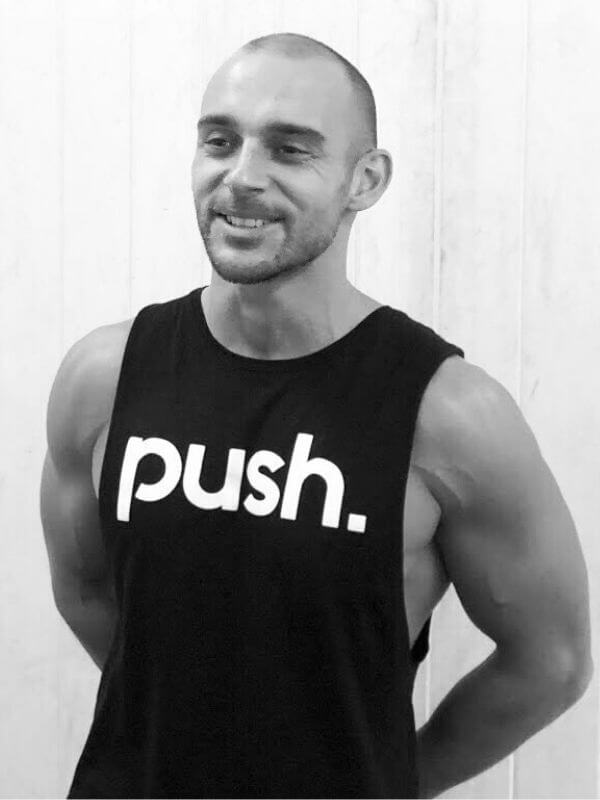 James Pitt – Head Coach
James established the PUSH Program in July of 2018 and has since mentored over 200 Career Mums aged 30-50. It's his vision to change the lives of over 1000+ Mums by the year 2025! 
Jilly Ruth – Support Coach
Jilly graduated the PUSH Program in July of 2019 and joined the coaching staff almost right away. She ensures that our Mums always have the support they need to get the results they want.   
Caz Richie – Accountability Coach
Caz graduated the PUSH Program in September of 2019 and joined the coaching staff soon after. She helps our tribe stay accountable with regular check ins and follow ups.
Over 200 Mums Aged 30-50 Have Used To Lose 10kg's (And Keep It Off!) Build Strong Bodies And Take Back Control…
In 3 Hours Per Week And Without Any Diets!
Copyright 2020 All Rights Reserved
This site is not a part of the Facebook website or Facebook Inc. Additionally, this site is not endorsed by Facebook in any way. FACEBOOK is a trademark of FACEBOOK, Inc.