THE ONLINE COACHING PROGRAM CAREER MUMS 30+ ARE USING TO LOSE 10-15 KG'S, BUILD STRONG, ENERGISED BODIES AND TAKE BACK CONTROL
Training 3 Hrs/Week At Home!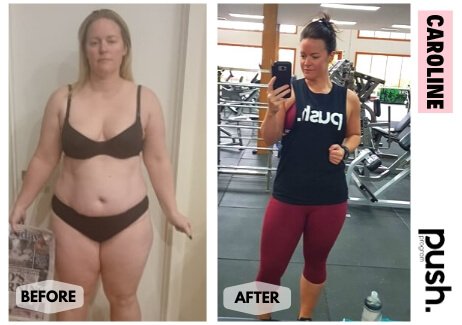 BE THE NEXT MUM TO RECLAIM YOUR BODY AND TAKE BACK CONTROL ON THE PUSH PROGRAM 
WHAT HAPPENS AFTER MY ROADMAP SESSION?
If You're Invited Into The PUSH Program You'll Receive..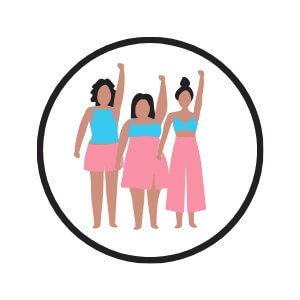 Access To Our Tribe Making It Statistically 50% Easier Than Going It Alone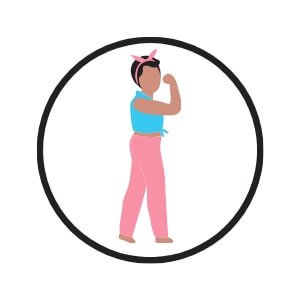 Personalised Training For Your Goals, Ability, Fitness & Equipment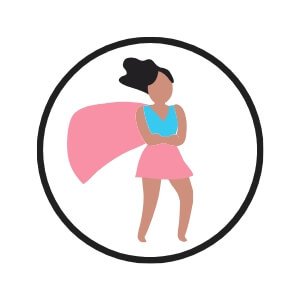 Nutrition Coaching And Weekly Feedback To Ensure 1 KG Fat Loss/Wk
Real Coaching To Help You Overcome Obstacles (That Are Inevitable)  
24/7 Support From 3 Coaches Including Full Time Support Coach Jilly
Accountability From Accountability Coach Caz And The Whole Team
If We Do Not Deliver You The Results You Want Within The Time-Frame We Agree Together We Will Issue You A 100% Refund. When You Invest In Us You Have The Certaintly That You Are Investing In Your Own Success. 
"LOCK DOWN" APRIL OFFER - 50% OFF!
We understand people are feeling uncertain right now. Which is a perfect opportunity for us to help as many Mums as possible take back their Body, Health and Control! ALL MUMS WHO QUALIFY IN APRIL WILL JOIN PUSH FOR HALF PRICE!
HOP ON A FREE NO OBLIGATION ROADMAP SESSION AND IF IT'S A GREAT FIT WE'LL INVITE YOU TO JOIN THE TRIBE AND CLAIM THIS OFFER!
YOU'LL RECEIVE ALL OF THIS...
100% Online Coaching Program
Workout anywhere, anytime. Your workouts delivered via the worlds #1 coaching app.
24-Week Step By Step 'Path'
Built for you to simply follow. With checkpoints and milestones along the way to ensure you keep seeing results consistently. 
Built To Work For Career Mums
15 years of education and $35,000 (in the past 18 months alone) has gone into creating a real solution for busy career Mums aged 30-50 just like you.
3 Dedicated Support Coaches 
Providing 24/7 support across all the areas you will need help on this journey. Mindset, Motivation, Training, Nutrition, Recovery etc. 
Systems Proven Over 200 Times 
Which we'll help you plug straight into your life; Including our 'You First Framework' that's helped hundreds of Mums optimise planning themselves into their lives - consistently and guilt free!  
Daily coaching on the skill of staying consistent (motivated) and quick weekly check-ins with the Coaches to track progress towards your goals 
Designed specifically for Women aged 30-50 to lose 1 kg per week and build Strong, Energised bodies. In just 3 Hours/Week and modified to your personal fitness, injury, equipment and lifestyle requirements. 
Only for working Mums in their 30's and 40's who are committed to being in full control of their lives. Why? When very similar people connect on a shared journey, they move together.
BOOK IN YOUR ROADMAP SESSION AND RECEIVE OUR FREE PRE-CALL PACK TO KICK OFF YOUR JOURNEY RIGHT NOW!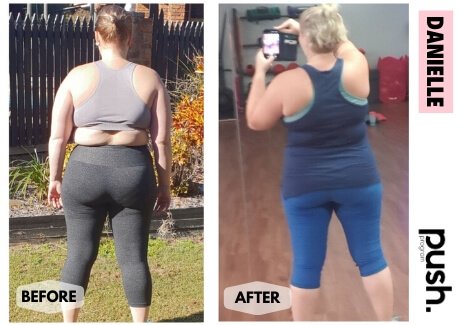 Copyright 2020 All Rights Reserved
This site is not a part of YouTube, Google or Facebook. Additionally, this site is not endorsed by YouTube, Google or Facebook in any way. Results may vary for each individual and there are no guaranteed results after consuming information provided by PUSH Program.